Hello friends! I hope all of you are having a great start to May (even though it's only been two days!) I know I've had a great start, because 
I am super excited to announce that I am one of the hosts of the Asian Lit Bingo Reading Challenge!
Books by Asian authors have a special place in my heart. I've talked about why diversity is important to me in a Let's Talk About, so for the last six months or so, I've been reading a lot of books by Asian authors. These books mean the world to me, especially the middle grade ones where I hope to share with my children one day so that they can grow up with Asian folktales and stories. I also love recommending Asian YA books to my non-blogging friends, especially when they enjoy the stories and feel represented! ❤️
---
Here is the gorgeous bingo board, designed by the wonderful Aentee!
The Rules:
Book must have an Asian main character (can be one of several main characters) and be by an Asian author to qualify. It does not have to be #ownvoices, but #ownvoices is strongly encouraged.
Book can be a novel/novella/novelette or comic book/graphic novel.
Book must be read during May 1st through May 31st to qualify.
Review link-up will close end of June 1st at midnight PDT. The extra margin is to give people the opportunity to write up a review for a book they might have finished late May 31st. We'll follow the honor system assuming you didn't read the book on June 1st.
For more information about the challenge as well as some recommendations, click here to visit the masterpost! And of course, thank you to Shenwei at READING (AS)(I)AN (AM)ERICAN for organizing and hosting this.
---
Friends, this is such an awesome challenge and I am honoured to be a part of it. I hope some of you will be able to participate, and I cannot wait to read books about Asian characters by Asian authors with you all!
In preparation for the Asian Lit Bingo Reading Challenge, I've prepared a tentative TBR! I'll be doing my best to juggle my gazillion assignments with my participation in the challenge, so for now, my aims are to read the books, boost the books being read for the challenge, and share some great books!
Behold, my beautiful TBR!
---
SFF with Asian MC: The Bone Witch by Rin Chupeco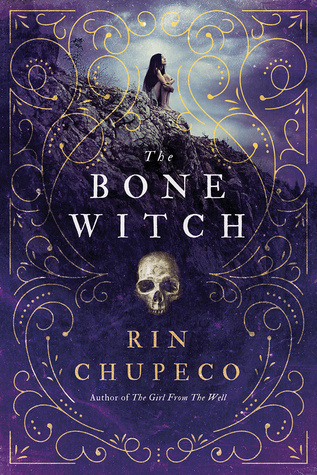 Truth be told, I actually finished this book today!
It was fantastic; absolutely the sort of fantasy I've been waiting for: unique, beautiful, unlike anything I've ever read. It has Asian influences complete with powerful beasts and dragons made from bones, necromancy, and mysterious enemies, and one of the most subtle and compelling character developments I've read. I shall write my review for this soon.
Add this to your TBR too, and add it to Goodreads
---
Historical Fiction with Asian MC: Freedom Swimmer by Wai Chim
I've been meaning to read this book since forever but other books always got in the way. Now, I have real incentive to read it! This book sounds fantastic and my fellow bloggers have given such high praise for this treasure.
I am absolutely certain I'll love it, especially since I learned about The Great Leap Forward in my undergraduate days.
Alternative: Everything I Never Told You by Celeste Ng
---
Free Space: The Epic Crush of Genie Lo by F.C. Lee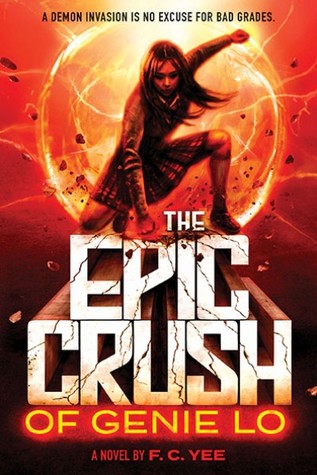 I am truly blessed and have somehow managed to land an eARC of this from Netgalley. I first heard of this book early this year and I was ECSTATIC. The prospect of finally reading this book makes me giddy and happy.
What's it about? A girl who just wants to get into college is suddenly endowed with powers strong enough to level the gates of Heaven AND hellspawn from Chinese folklore are terrorizing her town. THIS SOUNDS SO WILD AND AWESOME.
Add this to Goodreads ASAP!
---
Retelling with Asian MC: Where The Mountain Meets The Moon by Grace Lin
I read the sequel to this, When The Sea Turned to Silver, before reading this and I enjoyed it so much. It was such a gorgeous middle grade novel that integrates an array of Chinese folktales and parables into the narrative. Even though it's aimed at kids, reading When The Sea filled me with so much joy.
I hope to read this and then, hopefully, procure it for my children to read this one day, so they can grow up with these stories.
You need this in your Goodreads TBR.
---
Contemporary with Asian MC: When Dimple Met Rishi by Sandhya Menon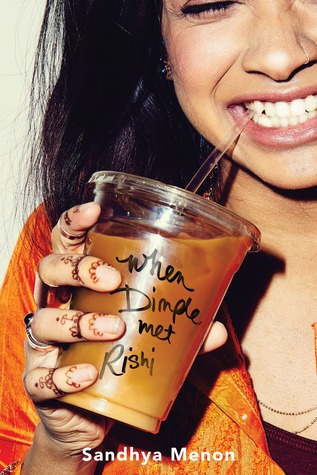 I won't shut up about this book.
I absolutely adore it. I was fortunate enough to nab an eARC from Netgalley and I just love it so much so far.
I'm about 35% in and I just adore the characters. I don't use this term often but… they are my cinnamon rolls, especially Rishi. I ADORE RISHI. I might have a wee crush on him.
If this isn't in your Goodreads TBR, you must add it!
---
I know I've said this a million times already, but I'm so excited. My TBR is beautiful and I'm going to have a great reading month! I know a ton of you are busy this month with finals and whatnot, but if you can read at least one and boost it or talk about our challenge, that would be amazing. ✨
I hope to see some of you participate in our Asian Lit Reading Challenge! If you're participating and tweeting about it, don't forget to include the hashtag #AsianLitBingo! It'll be fun!
Are you going to be participating? What books are you going to read?
Do you have an #AsianLitBingo TBR? If you do, share your TBR with me in the comments!