Hello friends! It's the end of the month again and the beginning of another. I hope all of you had a lovely April and you are reading some wonderful books.
Today's recap will be a little simple, so I decided to talk a little bit about the books I'm reading because I'm reading some truly fantastic ones at the moment! And also, don't forget about all the amazing books releasing this month!

Books read this month (and my thoughts in three words)
1. The Inexplicable Logic of My Life by Benjamin Alire Sáenz – amazing, with problems
2. Hello, Universe by Erin Entrada Kelly – fun, about friendship!
3. Amina's Voice by Hena Khan – pure, beautiful story
4. When Michael Met Mina by Randa Abdel-Fattah – political, electrifying, amazing
5. Peter Darling by Austin Chant – best retelling ever
Reviews and posts in March
1. REVIEW: The Terracotta Bride by Zen Cho – A fantastic short story about the Chinese afterlife, robots, and transcendence. Perfect if you want a short but amazing read!
2. FEATURE: Diversity Thursday Spotlight #10 – A while back, someone asked me to recommend a book with bisexual protagonists – here are my choices!
3. REVIEW: The Girl From Everywhere by Heidi Heilig – This book wasn't perfect, but it has some of the most beautiful and vivid writing I have read and some awesome characters to top!
4. REVIEW: Difficult Women by Roxane Gay – A powerful and haunting collection of short stories about women painted invisible by modern society's broad brush.
5. BOOK RECS: Amazing Romances and Books with Ace Representation – Unfortunately, I didn't have enough time to read enough books to make a full ace rep post, so I balanced it with books that satisfied my demi heart and books with ace rep!
6. FEATURE: Diversity Spotlight #11 – This one is a little broader than usual; here, I feature three diverse science fiction books!
7. REVIEWING HELP: Stuck? Prompts for Writing 'Positive' Book Reviews! – If you ever feel stuck writing reviews, here's a list of prompts for book reviews where you want the reader to read the book!
8. REVIEW: One True Loves by Taylor Jenkins Reid – By one of my favourite authors, One True Loves is such an honest exploration about love and grief. I loved this.
9. BOOK RELEASES: 10 YA/MG Books To Be Excited For in May 2017! – Honestly, I was so excited about next month's book releases that I made a post.
Currently reading and thoughts
When Dimple Met Rishi by Sandhya Menon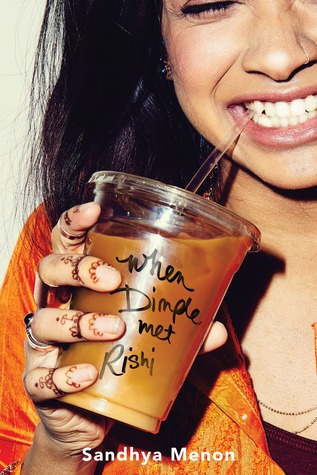 Progress: 30%
So far, the hype is so deserved; I'm so happy and thankful to be reading such a delightful eARC.
I'm really loving all the characters so far, and yes! This book is laugh-out-loud funny and manages to balance some tender, heartfelt moments.
To be honest, this is a YA romcom straight out of my dreams. I cannot wait to read more!
When Dimple Met Rishi on Goodreads
---
The Great Wall of Lucy Wu by Wendy Wan-Long Shang

Progress: 17%
This gorgeous and absolutely relatable MG novel is my standby novel when I need something light and sweet to read
Oh gosh, Lucy may be in her tweens, but I relate to her so, so much! Reciting Chinese before speaking it — I feel you, Lucy.
I really wish I had read this as a kid. I cannot wait to read more of this though, and see where it goes!
The Great Wall of Lucy Wu on Goodreads
---
The Bone Witch by Rin Chupeco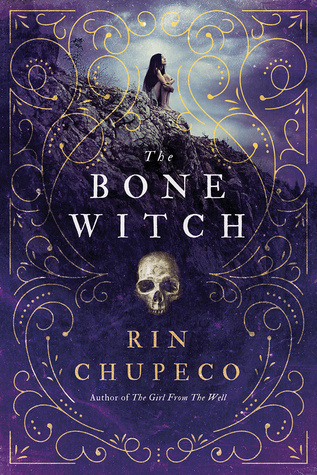 Progress: 89%
This book is slow, but I'm starting to appreciate the pace; offers a lot of nuances and slow character development. I like it.
To be honest, this is such a fresh and fascinating fantasy and something completely different and unlike anything I've read.
I'm close to the end, and am beginning to see how everything will come full circle… I'm intrigued by what will be the tipping point!
The Bone Witch on Goodreads
---
The Paper Menagerie and Other Stories by Ken Liu

Progress: 250 of 450 pages
I know, I'm terrible, I've been reading this since November last year.
I love the stories, but a part of me doesn't want it to end… so I'm reading a short story every two weeks.
I recently read Mono no Aware, which Liu won an award for and I loved it. Made me lay in bed, wide eyed, sobbing.
The Paper Menagerie and Other Stories on Goodreads
So, all the books I'm currently reading are by Asian authors! Just in time too, since I'll be partaking in an Asian Literature Reading Challenge during the month of May. Keep an eye out for my TBR, links to the bingo, and some awesome recommendations!
This recap is more on the simpler side, but I expect they may be for the next two months or so. Arghh! But, I hope all of you are well and that you're reading some amazing books.
How was your April? Did anything new or exciting happen in your life?
Did you discover a new favourite book in April?
If you have posted a recap post, send me a link! I'd love to check it out, read it, and drop a comment. 😊